BarcelonaNow Dashboard: citizen data exploration
BarcelonaNow is a free and open source component of the DECODE's ecosystem to empower citizens with interactive dashboards for urban data exploration.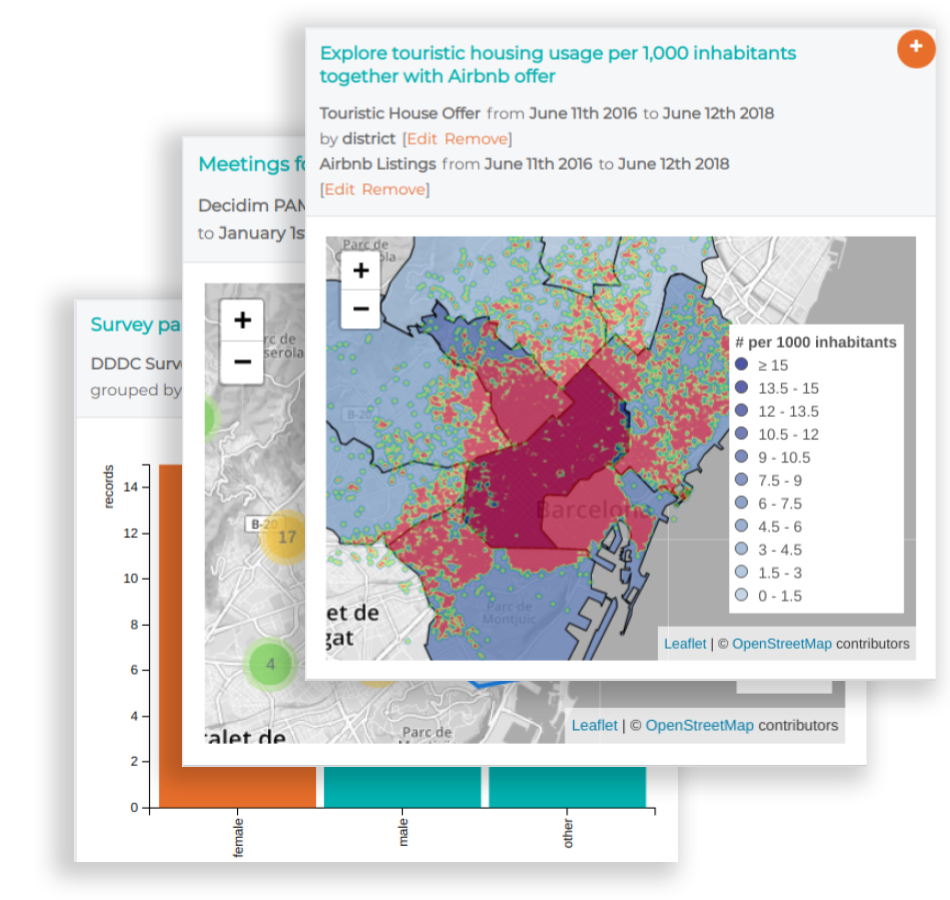 DECODE proposes new Social Pact on Data: data as a common infrastructure that generates public value
DECODE enables citizens to control their data as a common good and to share them on terms that are fair, transparent and accountable. DECODE enables a new generation of decentralised digital applications, where communities can leverage the collective value of their data. 
To fully implement data sovereignty, we need tools to give people ownership of data and to democratize the exploitation of data
The massive amount and variety of urban data raise equally big challenges to allow citizens to make sense of open, private and common data for improving their daily life and fostering collective decision making.

DECODE OS is a private and anonymous peer-to-peer network for getting DECODE up and running.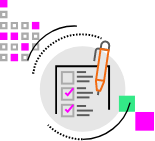 Human-readable smart contracts

Authenticated anonymous 'identities'
DECODE petition app provides anonymous authentication for digital democracy applications and can be easily customized.
Why you should use DECODE
Modular and interoperable.
DECODE tools can be combined and used as part of any platform or app.
Free and open source.
All work produced by the project is published as free and open source.
Decentralised &
blockchain-enabled.
In DECODE operations are processed, validated and updated on Sawtooth – distributed by the Linux Foundation's Hyperleger Consortium
Privacy enhancing.
DECODE is designed with privacy in mind from the ground up.  Personal data on DECODE is defined in terms of 'Attribute-Based Credentials' collected and stored in a digital wallet.
Based on cutting edge research.
Based on the selective disclosure credential scheme 'Coconut', that enables full blockchain integration while maintaining confidentiality and authenticity.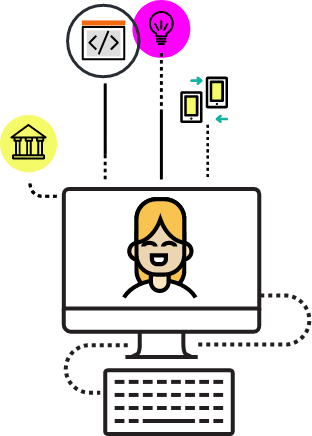 DECODE In Action: Tested with real communities to build people-first digital cities
DECODE has worked with Barcelona and Amsterdam City Councils to build prototype applications and test them in partnership with real communities.  See the tools in action below.